Library
"A library is not a luxury but one of the necessities of life." - Henry Ward Beecher
We couldn't agree more. Come visit your local library. A quiet place to study, relax, work, or simply escape in a good book. It's fun, the old fashioned way.

Hours of Operation
| | |
| --- | --- |
| Monday | Closed |
| Tuesday | 9 am - 2 pm |
| Wednesday | 10 am - 6 pm |
| Thursday | Closed |
| Friday | 9 am - 2 pm |
| Saturday | 10 am - 2 pm |
| Sunday | Closed |

Services
In addition to traditional check out of available books and DVDs, media can be ordered from other libraries in the Illinois Heartland Library System. We offer books in large print and audio format. If you need access to the internet, the library offers use of their patron computer. Free Wi-Fi is now available! We offer e-books, e-audio, e-magazines, and streaming. As us how!
Information
The Ridge Farm library holds a distinct place in history. Ridge Farm was home the to smallest town in the United States with a Carnegie library in operation in 1910. A Carnegie library is a library built with money donated by Scottish-American businessman and philanthropist Andrew Carnegie. 1,689 Carnegie libraries were built between 1883 and 1929,The initial grant from the Andrew Carnegie Foundation was awarded to the city of Ridge Farm on April 28, 1909 in the amount of $9,000. The Ridge Farm Carnegie Library was completed in 1910.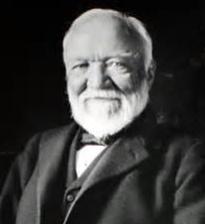 Library Board
Jay Tate, President
Nicole Lee, Vice President
Janell Stark, Secretary
Kevin Latoz, Treasurer
Judie Carlton, Board Member
Library Board meets the 2nd Tuesday of each month at 6 pm at the library.

Library Donations can be made by mail to:
Elwood Library District
104 N. State St. PO Box 349
Ridge Farm, IL 61870
Contact Info
Shawn Schendel, Librarian
Vickie Hayward, Librarian
P.O. Box 349 /104 N. State
Ridge Farm, IL 61870
(217) 247-2820
ridgefarmlibrary@gmail.com
Frequently Asked Questions
How long does it take to get a library card?
Our librarian will be able to supply you with a new library card the same day you apply.
Is there a way to view the library catalog?
Yes. Just visit ewtp.illshareit.com